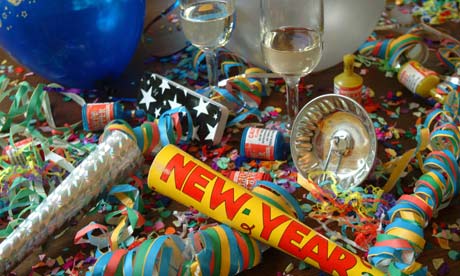 Hangover anyone!!!!!



This feels like ages since I have have added to this blog and in the fast moving world of 'social media' (it's in quotes for a reason and you all know why). My last post was a last look back on a sad end to dream of mine to run the NY marathon but more than that, it was a poignant reminder of our fragile existence on this planet and my one wish for the new year is that the inhabitants of NYC and New York state do not receive another tinsel covered turkey shaped turd for a while, at least until the sea defences can be built and the whole of the state can flick the bird to the next cuddly named natural freak phenomenon that comes along. Good luck New York




So, dry old bird in desperate need of stuffing anyone???



Yes I meant the turkey! This isn't bloody twitter!!!





We have successfully frozen our next 11 months of turkey rations and I for one am looking forward to pulling it's permafrosted remains out of the freezer periodically, to see if we can give the kiss of life with variable sauce options. We went down the turkey crown route this year instead of a whole bird and still took 6 hours to cook! It took so long in fact, we had to carve slices from it like kebab meat from one of those elephant legs you see rotating in kebab shop windows! Unless this gave us all bird flu, we escaped remarkably unscathed from the experience.

But enough of that. On to Paris!!


OOOLA LA
Too bring you up to speed quickly (very quickly). Forget christmas, we are now in January and I had been training up until a ski accident which saw me strain my medial knee ligament and stops me from training for 4 weeks!! in this time, I put on about half a stone in weight to go with the other half a stone I gained over Christmas. So, now back to my pre training weight, I have to try to get some distance in before April so early march, I try again. Disaster strikes again with another calf strain as I am trying to push it too much and this injury means I only do a 5k run on the Friday before we leave for Paris..........Daa! Daa! Daaaaa! Is the end of the dream again? Does he do it? Does he finish?!!! Well................read on and welcome to The Paris Marathon 2013!
That's me in the middle and these are my two insane, sorry, very good friends who came along to do their first marathon too and they are (left) Rob Comalie. Rob ladies is a single man with few hobbies and is embarking on a sports journey which will include triathlons in the future but this was his first attempt. Rob is currently available to meet any likewise thinking female for long term sporting commitment before he becomes one of those sad loners with cats and we have to shoot him. Mark (to my right) is an ex squaddie London fireman who was talked into it by me while , as he puts it, in a vulnerable moment as he sat on the loo! So here we are, still quite jolly at this point as the realisation will only hit us on the start line in the morning. But first, the expo and then, some sightseeing. (Mark doesn't smile much as he has a rare condition which makes his face really tight and it is the only explanation I have for his constant moisurising!)
To be honest, once you have seen one of these you have seen them all. They all seem to be sponsored by asics and follow the same kind of formula, which is good in some respects as you feel sort of comfortable in the familiarity of it all. We have a mooch around for a bit and I pick up a top to run in and then we slip off to the Uncle Bens Rice party. Not so much a party, more of a staff canteen type affair.
There were two choices on offer, mushroom risotto or chicken curry. The other lads went for the risotto and I went for the curry. This was a big mistake as the curry was was as dry as a camels lunch box. It was lucky they had water available as I went through 2 litres just getting it down. I finished off with a banana but it was not to be my last of the weekend?
Running numbers and goodie bags in hand, we wander off to do a bit of sightseeing and outside of the expo I suggested that we take a tram as I had never been in one before and there was a terminal just outside the expo entrance. I just wanted to make that point as what followed was probably not the best preparation for a 26 mile run the next day. We headed off towards the river (after my tram suggestion was poo poo'ed) and started walking uphill, until I suggested that water tends to run downhill to create rivers. This agreed, we spin around and set off again. Some hours later, we find the Seine and an very industrial route between us and the tower.
It's not small, it's very far away!



It took us about 40 minutes from the expo to get to this point and even then, I don't think we really realised how far away we were. So, we start heading towards meccano central and through, what can only be described as, the wrong side of the tracks. We walked through industrial estates and railway sidings until we had a planet of the apes moment when we spotted this.....................




...........I nearly sunk to my knees and cried ' You maniacs................'!!!
until I realised of course, that this is just a replica of the one in New York! Oh the irony! There I was. In paris. Now facing the most iconic symbol of The United States and especially New York City. I travelled 3000 miles to see this, to get, probably, as close to it, due to the island being shut. I really didn't know this existed and if we hadn't have strayed from the tourist path, may never have found it.
Onward we push. Now, I don't know how many of you have visited Paris and how many have tried to make it around on foot but it seems to me like the pedestrian is not a welcome species. The car seems to have right of way almost everywhere, including on the crossings, which require you to launch yourself into oncoming traffic to force drivers to stop. You could just wait there of course, by the side of the road but you will be there forever if you do. The reason I mention this is due to the pathways? Tell you what, you be the judge.
They put all the trees in the middle?
Anyway. To get to the chase. We walk for about 5-6 miles in total and end up in a small cafe near the base of the tower and have the best and most expensive coffee we have ever had. For 6 coffees and 3 crepes, it came to 49 euros!!!! That fecking tower is made of pure gold for some shop owners I can tell you. Was good coffee though.
We have time to visit the Arch De Triumph, which is our start point for the marathon, just to trace our route back to the hotel for the return journey the next day (it made sense to us). Very clever I hear you say. Only problem is, the metro (tube train) is packed and we end up walking all the way back to the hotel which we estimate at another 3 miles. All in all, we walked about 8 miles in total and were knackered. I even got a blister from my trainers which is not great preparation at all!!!!
The Triumph was, building it on such a busy roundabout I think?
So an early pizza and one beer (yes, only one) and off to bed. The hotel had kindly arranged for breakfast to be served at 6am instead of 7am for us runners and we need to be up early and get organised (3 blokes! That will happen)
Surprisingly, we all rise around ten to six and get stuck into a good carbo laced breakie of bread and jam and the usual French pastries. Our start time was around 9.30 am ish? So no real rush as we are informed that the Metro is all running and we get there in plenty of time.
Bag drop off.
This area was probably the only area with any sort of segregation from the rest of the course and we (ultimately) got ourselves at the wrong end of and had to walk back the whole length of it to find the entrance.
He was going for my toupe I think? No, I am not raiding the bin!
Bags deposited and off to the start line area. We decide to warm up with a little jog and during which, we do impressions of our running styles after 42km! Funny at the time. Madly ironic now and scarily accurate!
Rob cut his hair the night before but the clippers went flat before he finished! Can't tell, can you?
Obviously, I bought the jacket above in NY in November and an American lady actually apologised to me for it being cancelled? We had a quick chat about how they (NYRR) tried to do the right thing by putting a brave face on things at the time but we both agreed that it should have been called off straight away. It was nice of her to apologise but I did point out that it was not at all necessary.
One last photo op before the off
We had to wait outside of the heras fencing near our starting point as it was so busy. There was a gap in the fence and we made our way through and the crowd started to move forward. They staggered us by group but before you knew it, you were breaking into a trot and then you were running. Over the timing stripes and away you go!
As this was my first actual marathon, it was good to hear that they provide you with water en route as well as some sustenance in the form of oranges, bananas, dried fruit etc. This was great for topping up the energy levels but not too great when faced with the prospect of running the next 100m through the various discarded peels.
This was a real worry and a real danger as one slip and you were not getting up. Thank goodness for Gatorade that's all I can say, as................ they like to think you look like this...............
Add caption
..........................when the reality is actually this!
I actually saw this happen but it was the blue variety!!
The upside of all this spillage was that it made the road really sticky which counteracted the slippery fruit skins somewhat and saved many a competitors blushes. Speaking of which. There was a huge amount of people who had obviously gone mad with the hydration before the start as there were hundreds of people diving for lamp posts or trees. My running mate Mark, had a similar calling around the 5k point and as soon as we spotted a suitable green area, we were off over there like a shot. To my surprise however, as we approached the bushy clump of woodland, I was confronted with a figure squatting down behind a shrub. to my surprise, this turned out to be a woman! I for one had never encountered this before as I thought the ladies too self conscious to be seen in public relieving themselves? How wrong I was. The female runner is not one to let natures call get in the way of a personal best. Quite right too.
"Ask them if they have any paper"



Toilet break over, we get our heads down and have the halfway stage as our major milestone as it is further that Mark has run before (I know!) and the furthest I will have run for a long time due to injuries of one kind or another. Just to get passed this point, unscathed, seemed like a miracle two weeks ago. We are looking good though. My legs are holding up and Mark is comfortable. We are not setting the world alight with our pace however as we are a steady 7min/km at this point. The reason behind it is for longevity if nothing else.



The ten mile marker comes and my running buddy is now in unknown territory (I Know!) but we plough on and before you know it, 13.1 miles is covered. Just passed the ten mile area, Mark develops a tightness behind the knee and requests a stop for a stretch at the halfway point. This would be the last time we run any such distance again in one go as this tightness hampers him for the rest of the distance. We soldier on regardless as time is not a concern anymore, we are just going to finish and if that means walking, then so be it. The distances between runs gets longer and longer and at 30k there is a chance for medical aid for Mark in the form of a paramedic station where he gets a welcome massage of the affected area. This seems to perk him up a bit and we continue our running, which has become a painful experience for both of us now as every time we stop and walk, the process of running again is agony. Another stint of walking gets us to the 35k barrier and with 7k to go I suggest that we try to complete the run and try not to stop. We agree that if Mark has to stop, he will shout out if I am getting away (he has the habit of running behind me?). The call never comes and I trudge on at the only pace I can muster at this point but when I look back for Mark, he is not there and like the good friend I am, I just continue without him as the thought of stopping again was far more painful than I could bare. It was a lonely jog from that point on and I seemed to be the only one running (I use the term quite loosely) and I pass hundreds (600 places between me and Mark) until my legs are done at 40k.
Nothing in the tank and legs of oak I do try to put on a show with 1500m to go but this lasted about 100m and I soon walk again. It is only with 500m remaining that I have to give it one last push for the line and this I do. I allow myself a MoBot for the cameras on the line and that is it folks, I am done.
The sense of relief at the end is immense as it is an extraordinary long way and to have completed it (even though not running it all) was quite something as two weeks before, I was only going to be the support driver for the other two.
I meet up with Rob as he is wandering down the baggage reclaim to the finish line. Now you are probably wondering why I haven't mentioned Rob too much so far? Well. As the youngest and fittest, he had trained correctly and abandoned us old people just before our 5k wee stop and we didn't see him again until the end, where, he takes great pleasure in informing me, he has had a nice nap while waiting for us. I don't have the energy to lift my leg to kick him up the arse so I let it go.
Mark wasn't that far behind to be honest and not too upset with me leaving him behind (as you can tell). What we all need now though is some grub and a beer and in that order so we head off into town to find a bar and a well deserved sit down.
Ok. Not a great photo but which of these two will be doing another marathon do you think? I didn't look much better I can assure you but I had the camera. Sorry Mark.
So there we have it. After a year of training and trying, I have finally completed a marathon. It is not how or where I intended but the monkey is of my back now and I can let it be for a while. I will continue with the running to keep fit and will do the odd half marathon and 10k to keep interest up but another marathon? I have toyed with the idea of London next year as it was always my intention to add it to the list of New York and Paris so we will see. A massive thanks to all that had sponsored me for New York and Get Kids Going for their support and also to my two mates, who entered into this folly with me and were great company along the way.
It has been a nightmare of injuries and fly swallowing from the outset and my poor wife should get the medal, not me, for her outstanding patience as this whole mad idea took hold of my life.
I dedicate this to the fine people of Staton Island in NYC who's lives were turned upside down last year and my hope is that the inhabitants can retrieve their lives from the wreckage and the city can put on a show this year to erase the bad feeling and confusion that surrounded last years event. NYC, I salute you.